Condominium "no lend list"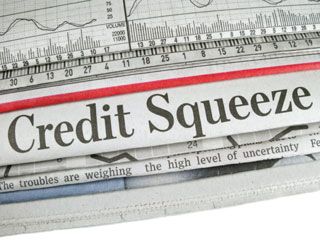 If you are looking for a Panama City Beach condo, loan options may be different than you would expect for a secondary residence. I have written the following article, Condominium loans in Panama City Beach, to explain why. The article's main point is that qualified buyers who put at least 20% down can get a 5-year ARM or a 15-year fixed-rate mortgage. As of February 2017, qualified buyers can expect to get a 5 year arm amortized over 30 years with a rate of roughly 4.5%.
There are only a couple of banking institutions that purchase or hold these loans. This small group of banking institutions created a no lend list. This is a list of condominiums that do not qualify for their condominium loan product. Here is an overview of the condominiums on the no lend list and financing that is available for the specific buildings listed below.
* rates published here are only a guide and subject to change.
Shores of Panama
I wrote an article specifically covering the reason Shores of Panama was added to the no lend list. A couple of Panama City Beach area banks will do loans for Shores of Panama similar to the commercial loans they provide. Buyers need to put 30% down and can expect a 3 year arm amortized over 20 year with a rate of 5.75-6.25%
Emerald Beach Resort
Loans for Emerald Beach Resort are available with 50% down, the current 10/5 arm is running around 5.5%, 5/5 arm is running around 4.5%, 3/3 arm is running around 4.25% and 15 year fixed around 5.25%. If you have equity in another property, the bank might be able to do a co-collateral loan allowing you to put less cash down.
Origin at Seahaven
Origin at Seahaven has the same loans available as Emerald Beach Resort.
Shores of Panama, Condo Financing, Panama City Beach condos for sale, Calypso Condominium
Created on .
Last updated on .
Hits: 5484