September 2015 market update
Condominium prices have increased 5.6 percent this year. That is down from the 6.1 percent we were up in the June Market Update. It is not that prices have fallen, but that the majority of condos selling are of floor plans that bring a lower per square foot price. For example: A 2-bedroom floor plan with both bedrooms off the water is going to sell for considerably less than a 2-bedroom with a master bedroom on the water.
Condo sales price history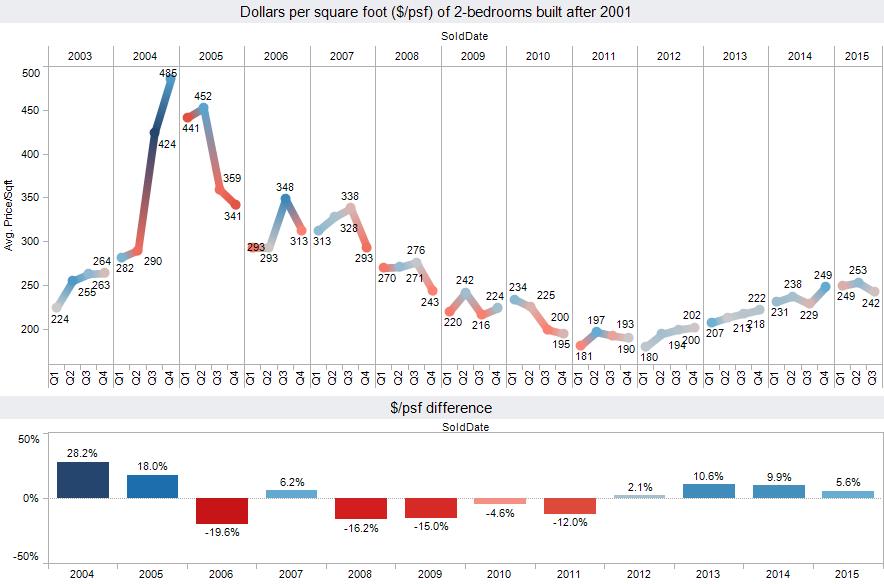 Sales histories for individual buildings and floor plans
The graph below shows a sales history of Calypso Condominium. This is followed by a graph detailing the recent sales for Ocean Villa and other similar buildings. Both are examples of sales prices holding constant or increasing.
Calypso condominium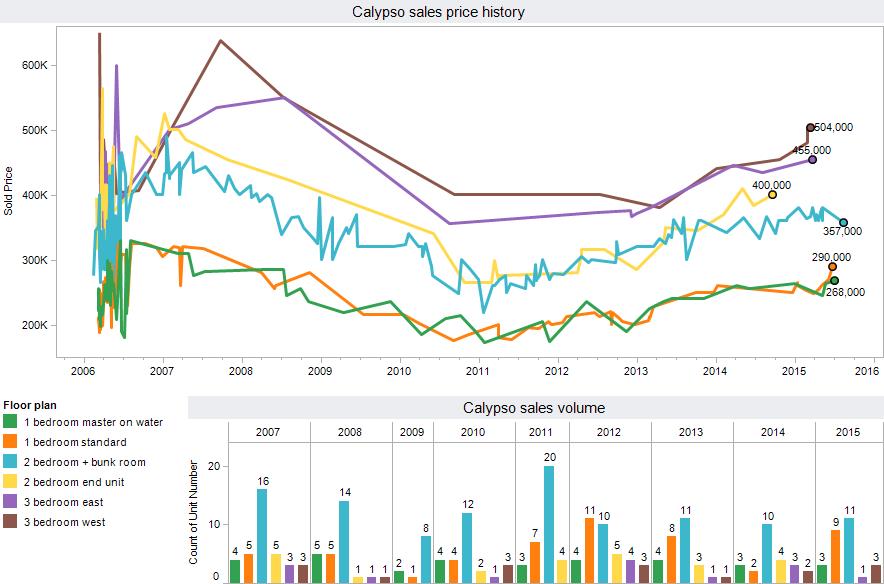 Ocean Villa and other similar buildings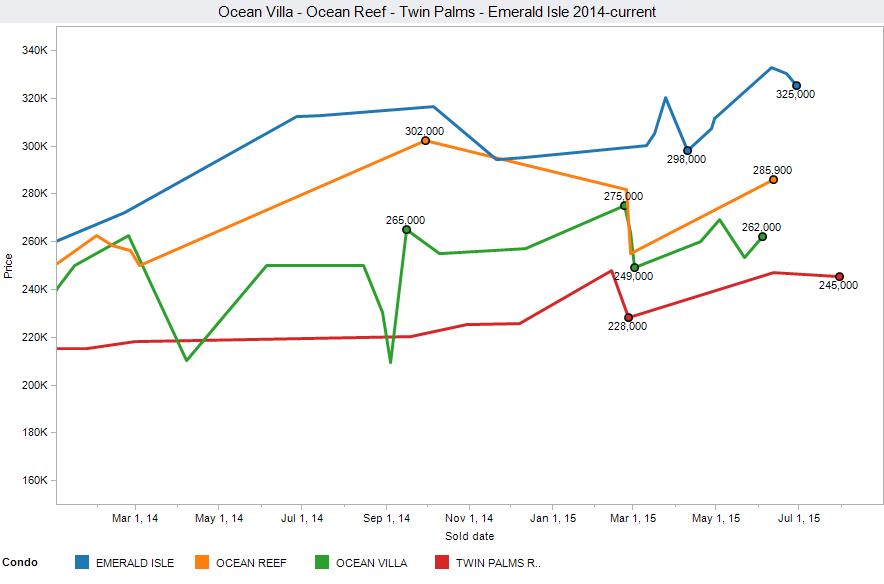 Sales volume for Panama City Beach condos
Annual sales volume comparison of condos built before vs after 2000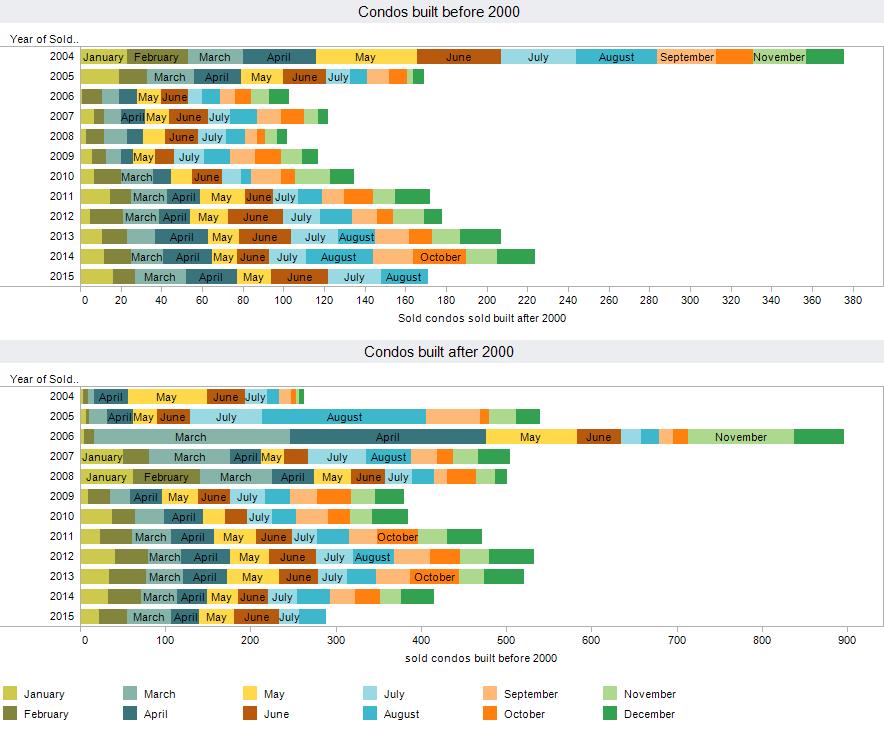 Condos built before 2000 are up more than 18% compared to last years sales volume. Condos built after 2000 are falling just short of last years sales volume. All condo sales are 5% higher than last year at this time.
Panama City Beach real estate, Panama City Beach condos for sale, Real Estate Market Updates
Created on .
Last updated on .
Hits: 5155