Jury awards Shores of Panama association $12 million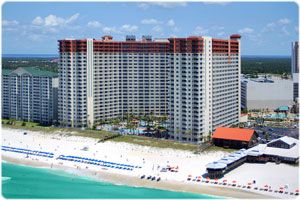 Close to $12 million in damages have been awarded by a jury to the Shores of Panama Resort Community Association following a lawsuit against some of the association's former directors.
One of the claims made by the association was that they were prevented from owning the beach located behind the condos by the former directors. They have also contended that they were deprived of rental revenues from services offered at the beach.
Disputes brought forward by owners at Shores of Panama have been going on since May 30, 2012. It was at that time that a bulk buyer came in to acquire the rest of the developer inventory that was owned by the FDIC.
A decision regarding an election recall was made on June 25, 2014 by the Condo Division of the Department of Business and Professional Regulations. A group of owners won and were able to get back control of the Board of Directors at the Shores of Panama following the decision.
However, there are still several outstanding differences of opinion. A number of lawsuits against the bulk buyer have been filed by the Shores of Panama Resort Association. This means that it could still take quite some time before all of the disagreements to be settled.
How Buyers and Sellers Are Affected
In my opinion, the most crucial issue which affects the Shores of Panama at the moment is that normal condominium financing is not available. Should this change, both the sales prices and absorption rates at the Shores of Panama will be impacted in a positive way. All of these issues explain why prices for condos at Shores of Panama are now much lower when compared to similar properties in Panama City Beach.
The Panama City News Herald also reported the jury awarding damages.
Created on .
Last updated on .
Hits: 5614