August 2014 market update
The trend of dropping sales volumes that we were focused on in June 2014 took a pause in July. We have noticed that our sales volume has decreased by 19% over what it was in 2013 as well as a 19% decrease for the same time period in 2012. From January through July of 2014, we have sold 397 gulf front condominiums. That is compared to the sale of 475 condominiums during the same time period in 2013 as well as 476 condominiums in 2012. We are entering a new market where we see the volume of sales for 2014 has declined. Inventory has become scarce as pricing increases over that of a year ago. Are condos selling? Yes they are, just at a slower pace.
Panama City Beach condo sales volume history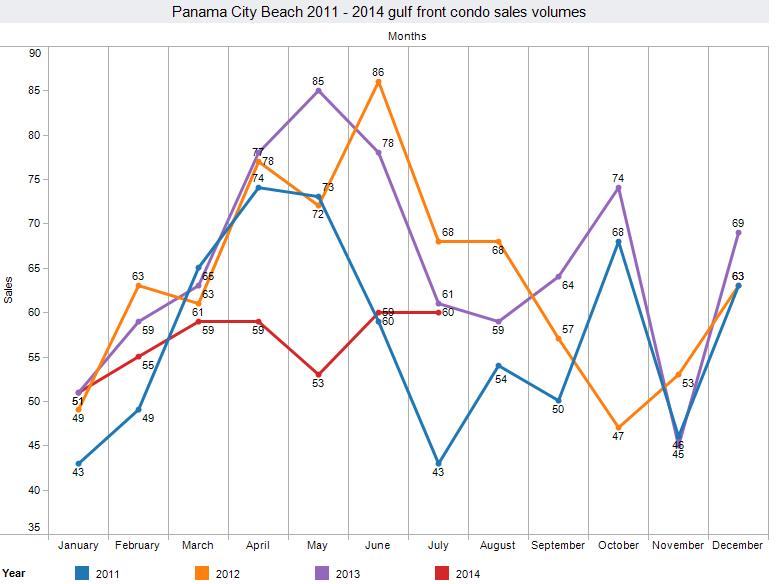 We sold 60 Panama City Beach condominiums in June of 2014. That is down 1.6% from the previous two years. After seeing how far sales volumes have been off since March of 2014, this is a surprise.
Looking at the price per square foot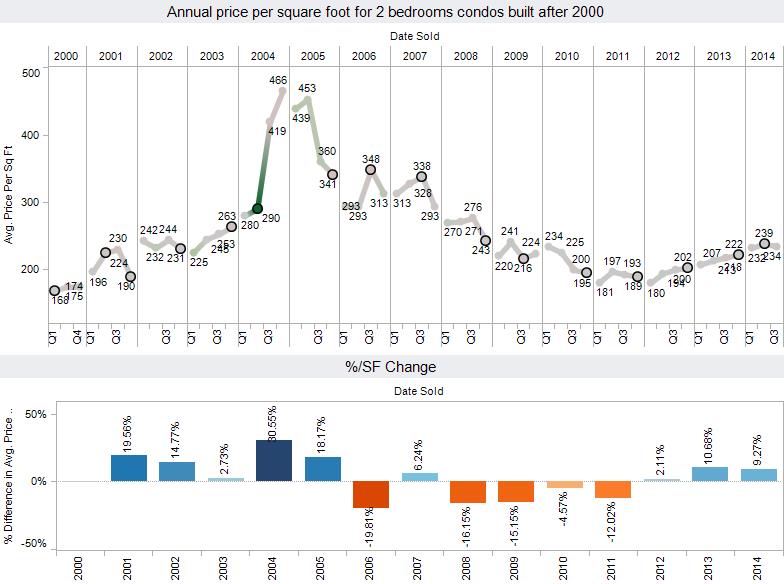 This year we are now up 9.27% compared to the 8.14% in June as prices continue there move higher.
A closer look at Splash
Splash is a great example of a resort condominium. Construction ended just as our real estate market began to decline in 2007. The sale of Panama City Beach condos peaked in 2005 but leveled off in 2006 and 2007. This was followed by the mortgage crisis and nationwide bank bailouts that began the U.S. recession from December 2007 - June 2009. The real estate market in Panama City Beach stayed bottomed out from 2011 through 2012. Read more...
A closer look at Ocean Villa
Ocean Villa is one of five condominiums that were built by the same developer with almost identical 2 bedroom floor plans and amenities. While these condos lack some of the amenities found in resort condominiums, they are very functional with excellent floor plans. Even though these buildings are very similar, clear pricing differences can be found based on location, and small differences that set the buildings apart. Read more...
Panama City Beach condos for sale, Real Estate Market Updates
Created on .
Last updated on .
Hits: 4718