condos
Panama City Beach condos for sale
Search for gulf front condos by bedroom
1 bedrooms 2 bedrooms 3 bedrooms 4 bedrooms or more
Search for condos by price
Less than 200k 200 - 300k 300 - 500k 300 - 750k 750k +
Search for bay front condos by bedroom
1 bedrooms 2 bedrooms 3 bedrooms 4 bedrooms
Panama City Beach condos for sale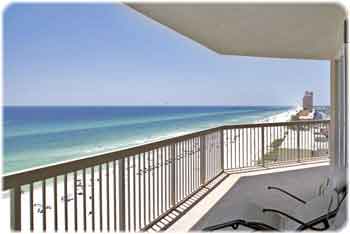 Panama City Beach Condos for Sale is our specialty. We are committed to helping you find the Panama City Beach Condo information you need including floor plans, maps amenities, and more. When buying a condo for sale in Panama City Beach you may have a lot of questions. This site should give you a good place to start. When you have further questions you can contact us and we will be happy to help.
At our website you will be able to search all of our listings as well as all of the Panama City Beach condos for sale in a specific condominium. We are constantly working on the site to make it easier to navigate thru so that you can find the right condo for sale in Panama City Beach. We have other areas of the site that will help you find the house of your dreams. This could be a waterfront home in Panama City Beach or a beach house just blocks from the beach. If you're looking for an experienced real estate agent in Panama City Beach Florida that can answer all of your questions look no further.
When you start looking for condos for sale in Panama City Beach you should be asking yourself what you are looking for in a condo. Are rental dollars important to you? Are you planning on staying in your unit for a few weeks a year, or a few months? What do you like to do while you are down here and where will you spend most of your time? Starting with these questions will quickly narrow your search for condos in Panama City Beach Florida.
Updated October 2014: October sales volumes came in under last years numbers. Pricing continues to push higher although we are seeing a few floor plans fail to sell any condos at all. You can see the full story in the October condo sales update. Sales volumes are lower by 17% for the year, while pricing continues to push upward. We expect this to continue as we see less distressed property (foreclosures and short sales) on the market. You will find many market updates and graphs in our blog. If you have any questions, please feel free to contact us.
Searching for Panama City Beach condos for sale
Are you looking to buy the condominium of your dreams in Panama City Beach? It can take some time before the newest condos for sale in Panama City Beach appear in national multiple listing services (MLS), we bring them to you first. If someone listed a property on the (MLS), you will see it that day on our website.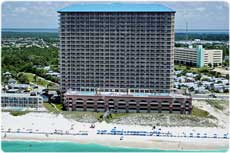 Sunrise Beach condominium was completed in the first quarter of 2006. It is located just east of Pier Park in Panama City Beach. The property holds roughly 348 feet of pristine beach frontage and includes 213 residential condominiums that stand 23 stories tall. Sunrise Beach contains a fully staffed lobby and reception area. The gulf front sun deck is located above the parking garage and contains two pools, two Jacuzzis, and a play fountain for the children. There is also a nice sized fitness center on this same level that looks out over the pool and Gulf of Mexico. Sunrise Beach condominium has one, two and three-bedroom floor plans.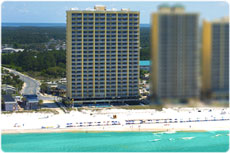 Located in the heart of Panama City Beach, you will find the luxurious Ocean Villa Condominiums. Each of the 125 condominiums that have private 30 foot balcony overlooking the beautiful white sand beaches. These two bedrooms, 1,147 sq. foot homes feature a fully equipped kitchen, 9 foot ceilings with exquisite crown molding, and floor length windows offering a tranquil view of the Gulf of Mexico. With 23 stories, an onsite owners lounge, exercise room, 2 large pools, parking garage, and other wonderful amenities, Ocean Villa makes your dream a reality.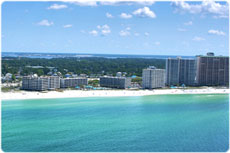 The Dunes of Panama is a resort-style condominium community made up of six independent building associations. The original five buildings are easily identifiable with lettered designations. These are The Dunes of Panama A, B, C, D and E, constructed between 1974 and 1985. Construction on the sixth building, Hidden Dunes, completed in 2001.
Despite the organization of individual building associations, all residents share use of The Dunes extensive amenities in the Recreational Area, which is part of more than 1500 feet of lovely gulf-front property. The classic construction of these condominiums allows benefits that newer buildings do not have.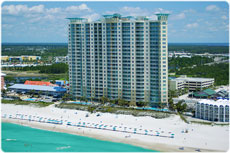 Aqua is a 22 story building with 212 condominiums overlooking the white sands of Panama City Beach. This will give both residents and guests of Aqua Condominium in Panama City Beach Florida one of the most captivating views on the coast. The cascading water features will draw you into the porte-cochere entry, through the lobby, and on to the exquisite spaces created for your entertainment and relaxation. With the fountains and water gardens, the majestic beach side terrace of pools right next to the poolside cafe, it is easy to see how Aqua could be your ultimate Gulf-front vista, your home away from home if you will.