Panama City Beach condos for sale
Click below below to find your condo
Search for gulf front condos by bedroom
Search for condos by price
Search for bay front condos by bedroom
Panama City Beach Condos for sale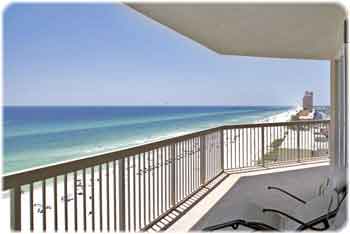 Panama City Beach Condos for Sale is our specialty. We are committed to helping you find the Panama City Beach Condo information you need including floor plans, maps amenities, and more. When buying a condo for sale in Panama City Beach you may have a lot of questions. This site should give you a good place to start. When you have further questions you can contact us and we will be happy to help.

At our website you will be able to search all of our listings as well as all of the Panama City Beach condos for sale in a specific condominium. We are constantly working on the site to make it easier to navigate thru so that you can find the right condo for sale in Panama City Beach. We have other areas of the site that will help you find the house of your dreams. This could be a waterfront home in Panama City Beach or a beach house just blocks from the beach. If you're looking for an experienced real estate agent in Panama City Beach Florida that can answer all of your questions look no further.

When you start looking for condos for sale in Panama City Beach you should be asking yourself what you are looking for in a condo. Are rental dollars important to you? Are you planning on staying in your unit for a few weeks a year, or a few months? What do you like to do while you are down here and where will you spend most of your time? Starting with these questions will quickly narrow your search for condos in Panama City Beach Florida.
Updated July 2013: The real estate market here will change from time to time. We try to keep you informed with our market updates. The condo market as a whole bottomed between 2009 and 2012. Prices on most buildings have come off there lows by at least 20%

More about Panama City Beach Real Estate Agent, Chris Arnold
Searching for Panama City Beach condos for sale
Are you looking to buy the condominium of your dreams in Panama City Beach? It can take some time before the newest condos for sale in Panama City Beach appear in national multiple listing services (MLS), Chris Arnold brings them to you first. If someone listed a property on the (MLS), you will see it that day on our website.
This should be enough of an overview to get started. If you need any help or have any questions please feel free to contact us.
New condominium information